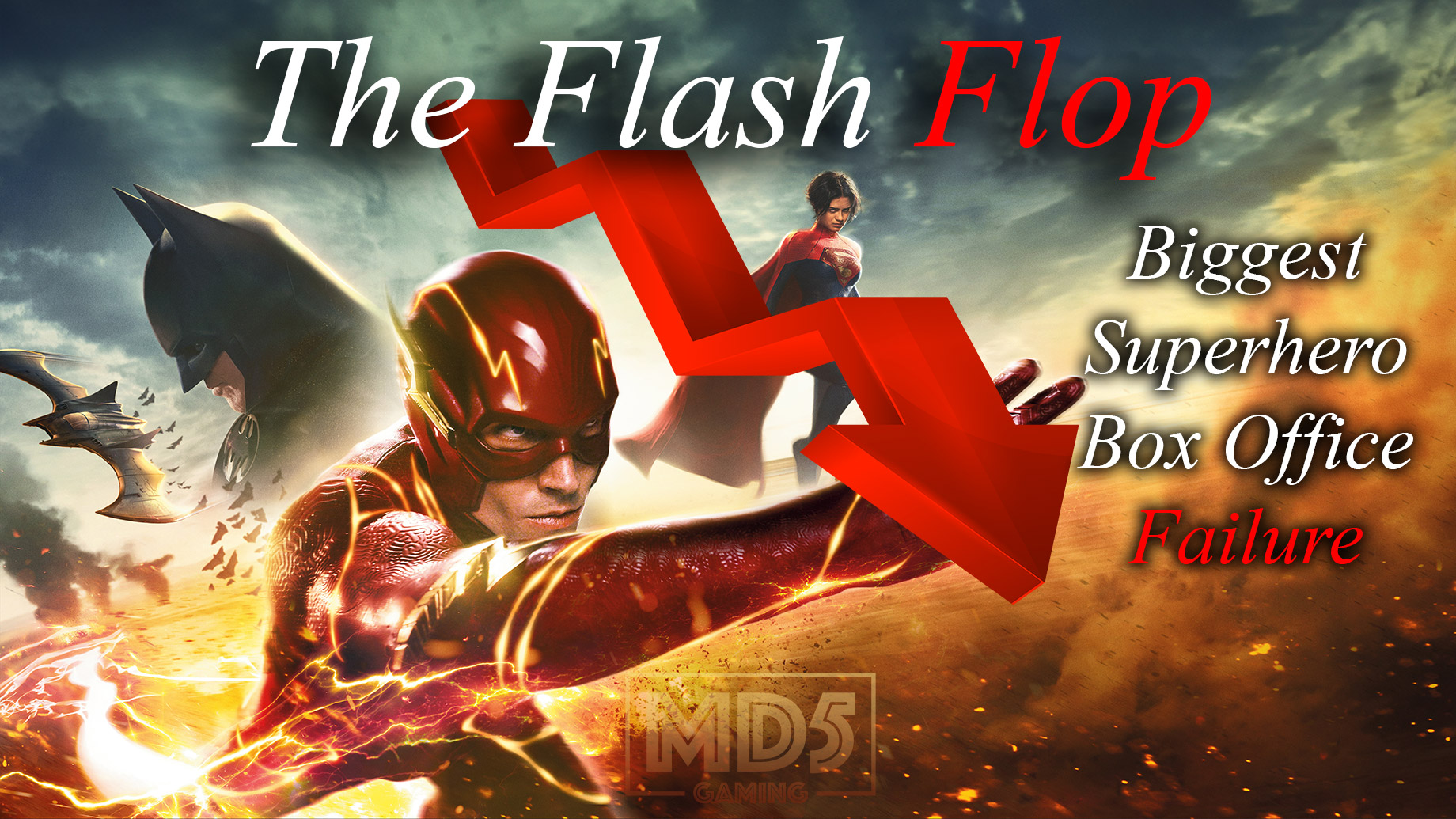 Despite much anticipation and years of overcoming production hurdles, Warner Bros.' The Flash, starring Ezra Miller, has unfortunately made its mark as the most significant box office disappointment in the history of superhero films.
The multiverse-centric film finally graced the big screen after surviving numerous controversies, production issues, and postponements. Despite the praise it received from industry titans such as Tom Cruise and DC Studios chief James Gunn, who hailed it as "the movie we need now" and "one of the finest superhero films [ever]," the film has failed to gain the traction Warner Bros. had anticipated.
The Flash's financial performance has been lackluster, recording the most dramatic decline in box office revenue from the first to the second week in DC's history (72.5%). This came on the heels of an opening weekend that fell below expectations.
The Flash Makes Super Hero Box Office Bomb History
The Andy Muschietti-helmed The Flash, in light of its dismal box office performance, has regrettably been named the most significant box office disappointment in the history of superhero cinema.
With the film's reported production cost of $220 million and a promotional budget of $150 million, The Flash is projected to result in a loss exceeding $200M for Warner Bros., setting an unfortunate record for the most significant financial loss incurred by a studio for a superhero film.
Ezra Miller's long-awaited solo DC film managed to scrape together only $5.23 million in its third weekend in theaters, bringing its domestic gross to a scant $99 million.
While the more than 70% box office decline from its first to second weekend generated much commentary, this third-week figure indicates an additional 62.5% decrease in revenue from an already woeful second-week total.
To provide some context, even high-budget films released during the peak of the global COVID-19 pandemic such as Wonder Woman 1984 (which experienced over $100 million in losses) did not perform as poorly as The Flash in relative terms.
The Flash thus unseats the former holder of this unfortunate record, Warner's prior DC movie, Shazam! Fury of the Gods lost an estimated $150 million after earning a paltry $57.6 million domestically.
Here's how the top 10 biggest superhero box office flops (not adjusted for inflation) currently stack up:
The Flash – $200 million (estimated)
Shazam! Fury of the Gods with an estimated $150 million
Wonder Woman 1984 – $137 million
Dark Phoenix – $133 million
The Suicide Squad – $130 million
Black Adam – $100 million
Fantastic Four – $100 million
R.I.P.D – $92 million
The New Mutants – $84 million
Green Lantern – $75 million
What Does This Box Office Bomb Mean For DC?
Describing The Flash as a disappointment for Warner Bros (WB) and DC seems like an understatement. The film, along with its immediate DC predecessor, Shazam 2, could have potentially caused lasting harm to the DC superhero brand.
Indeed, WB had to eventually release Ezra Miller's movie, considering the project had been in development in its current form since 2019. It was a sunk cost they couldn't just write off.
Yet, the decision to invest so heavily, particularly in the promotional aspect, seems almost negligent. There must have been internal signs warning the studio of the impending financial downturn, despite the support from several Hollywood heavyweights.
Ever since it was revealed that James Gunn and Peter Safran were taking the reins of the DC Universe and heralding a new era, the franchise's momentum has been waning. Hence, the signs were there.
Perhaps, if these signs were apparent, a strategic reevaluation could have been more beneficial prior to the movie's release.
While opinions from some box office pundits suggesting that WB would have "lost less money by releasing [The Flash] on Max or not releasing it at all" might be somewhat extreme, there likely was a more balanced approach somewhere between the Multiverse flop and a straight-to-streaming release.
On top of that, with two more DC movies, Blue Beetle and Aquaman and the Lost Kingdom, slated for release before the Gunn/Safran takeover, the franchise seems likely to continue its financial downward trend.
One can only hope that at least one (or both) of the upcoming movies perform well, allowing the blue brand to regain momentum with the anticipated release of 2025's Superman: Legacy.
Michael Keaton Reprising His Role As Batman
Interestingly, the most nostalgic element of The Flash ends up being its redeeming feature. Michael Keaton's reprisal of his Batman role, which he first portrayed in Tim Burton's iconic Batman films from 1989 and 1992, plays a crucial part in the movie, and evidently in its marketing as well. In an attempt to captivate audiences, director Andy Muschietti and his team reintroduce many gadgets from Keaton's films from over three decades ago that fans will surely recognize – even the classic Batmobile makes an appearance! However, Keaton, being the seasoned and versatile actor that he is, doesn't merely rely on his previous accomplishments. He delivers a performance that gives us the most impressive cinematic Batman since Christian Bale's portrayal in the Christopher Nolan Batman films.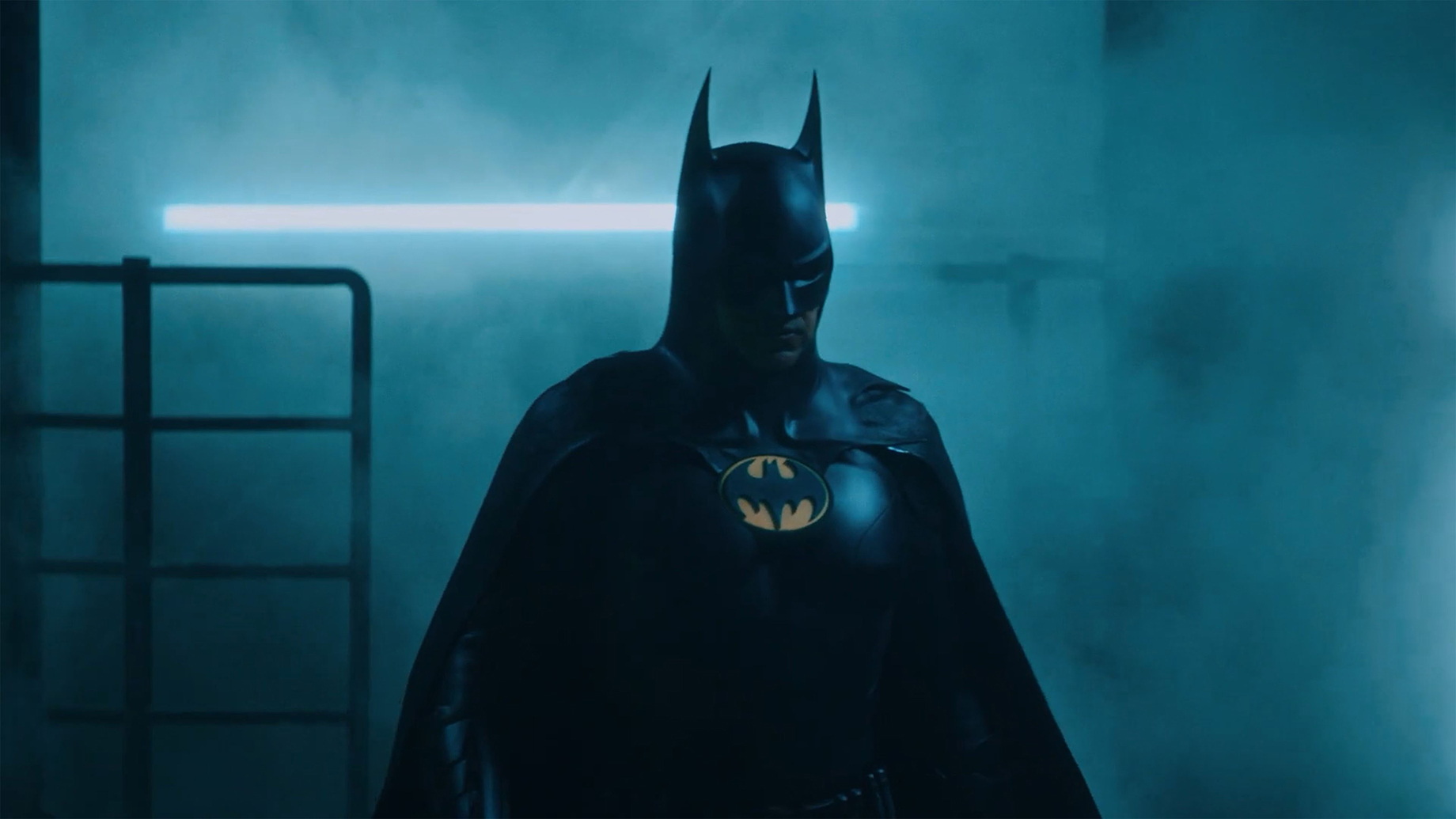 The Future of DC
Looking ahead, effective promotion will be pivotal for the reimagined DCU. The current lineup of films from the DCEU seems to be inflicting more damage to the brand than the studio had anticipated. At this stage, DC can't even attribute their struggles to "superhero fatigue," given that audiences appear to be primarily interested in the standalone Batman films set in alternate universes.
As a result, there will be high expectations for whoever takes on the roles of Clark Kent/Superman and Lois Lane in Superman: Legacy to actively engage with audiences in promoting the film.
Even the endorsement of Tom Cruise, known for his cinema-saving role in Top Gun: Maverick, was insufficient to rescue The Flash.
It's crucial for the upcoming DCU to be visually appealing. Even if a film boasts superb writing, direction, and performances, poor or excessive CGI – a common feature in contemporary comic book movies – can distract viewers and lead to disengagement.
Gunn's upcoming portfolio won't skimp on CGI, with projects including two films based on Kryptonians, a humanoid creature, a superhero ensemble, and several galaxy-guarding Green Lanterns.
Fortunately, Gunn's previous superhero ventures demonstrate that he knows how to effectively use CGI to enhance, rather than detract from, the movie experience. Characters like Rocket Raccoon and Groot from the Guardians of the Galaxy trilogy, as well as King Shark from The Suicide Squad, are brilliant examples of how CGI can be harnessed to enrich both characters and the narrative.