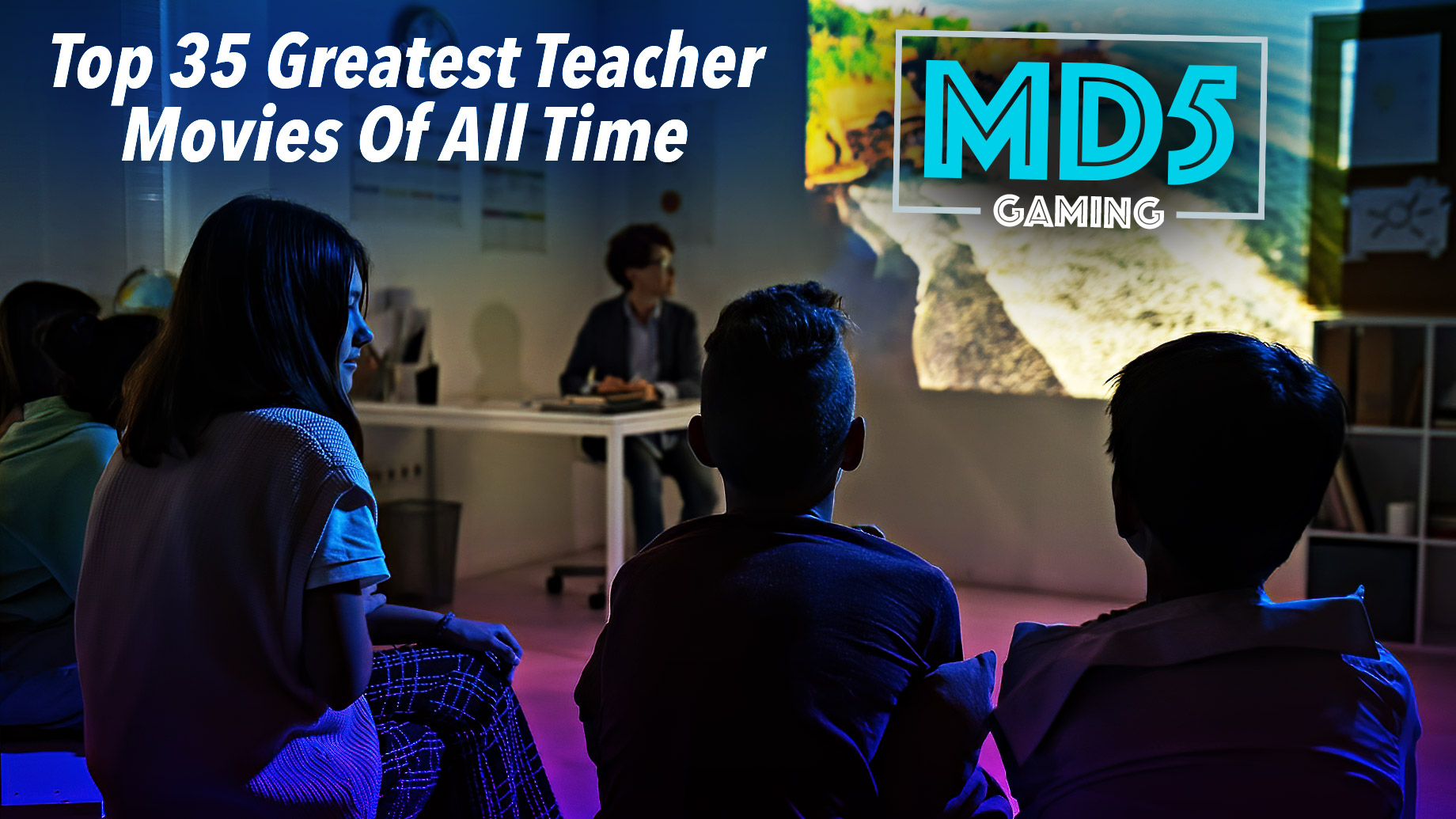 When you're not playing video games, there are always movies to turn to for entertainment. And if you're a teacher or a student, watching films about the student-teacher relationship can be both entertaining and inspiring. From classic movies to modern documentaries, these films can provide a unique perspective on the challenges and rewards of being an educator.
Teacher films have been a popular genre for decades, capturing the hearts of many generations. They typically revolve around teachers educating students or trying to find their place in a changing world. These films often depict teachers as noble characters who put their lives on the line to help others learn and grow. They show that teachers can be flawed and make mistakes like everyone else, but they always try to do the right thing by their students.
In this article, we explore the top teacher films of all time, as well as some of the best student-directed teacher films ever made. Whether you're looking for a movie to watch in the classroom or just a good film to enjoy on your own, this list has got you covered.
In case you are out of time to complete your academic assignment writing, don't hesitate and use the pay-for-essay option at Essaysforme.
Here are 35 top teacher films of all time, in no particular order:
Stand and Deliver (1988): A dedicated math teacher helps his underprivileged students overcome their circumstances and pass a difficult calculus exam.
Lean on Me (1989): A tough yet inspirational principal takes drastic measures to turn around a failing high school in a dangerous neighborhood.
Dead Poet's Society (1989): An unconventional English teacher inspires his students to seize the day and think for themselves.
To Sir, with Love (1967): A black teacher in London inspires his students to respect and love each other, despite their differences.
Dangerous Minds (1995): A former Marine becomes a high school teacher in a rough neighborhood and inspires her students to believe in themselves and their future.
Freedom Writers (2007): A teacher inspires her at-risk students to express themselves through writing and overcome their difficult circumstances.
The Great Debaters (2007): A college professor starts a debate team at a historically black college and helps his students compete against top universities.
The Ron Clark Story (2006): A teacher moves to Harlem to make a difference in the lives of his students.
Mona Lisa Smile (2003): A progressive art history teacher at Wellesley College inspires her students to think for themselves and challenge societal expectations.
Goodbye, Mr. Chips (1969): A beloved English teacher reflects on his career and the impact he has had on his students.
Music of the Heart (1999): A music teacher fights to save her school's music program in Harlem.
The Emperor's Club (2002): A classics professor at an elite prep school teaches his students the importance of integrity and morality.
The Miracle Worker (1962): A teacher helps a deaf and blind girl communicate with the world around her.
Finding Forrester (2000): A reclusive writer becomes a mentor to a young basketball player and helps him pursue his dream of becoming a writer.
School of Rock (2003): A struggling musician becomes a substitute teacher and inspires his students to form a rock band.
Akeelah and the Bee (2006): A young girl from a poor neighborhood discovers she has a talent for spelling and receives help from her mentor to compete in a national spelling bee.
Coach Carter (2005): A high school basketball coach pushes his players to succeed both on and off the court.
The Waterdance (1992): A paralyzed writer befriends his physical therapist, who teaches him to appreciate life again.
The Substitute (1996): A former mercenary takes on a teaching job at a dangerous high school and inspires his students to be better.
Remember the Titans (2000): A high school football coach inspires his racially diverse team to come together and achieve greatness.
The Paper Chase (1973): A first-year law student struggles to keep up with his demanding professor at Harvard Law School.
Mr. Holland's Opus (1995): A music teacher struggles to balance his passion for music with his responsibilities as a husband and father.
Good Will Hunting (1997): A brilliant yet troubled janitor is discovered by a math professor and therapist, who help him realize his potential.
Mr. Chips (1939): A classic film that tells the story of a beloved English teacher who devotes his life to educating generations of students.
The Browning Version (1994): A classics professor reflects on his career and regrets as he prepares to retire.
Blackboard Jungle (1955): A teacher takes on a group of unruly students in a tough inner-city school.
The Class (2008): A teacher at a multicultural school in Paris struggles to connect with his students and navigate cultural differences.
Mona Lisa's Smile (2003): A progressive art history teacher at Wellesley College inspires her students to think for themselves and challenge societal expectations.
The Breakfast Club (1985): A group of high school students from different cliques come together in detention and learn to understand each other.
The Lion King (1994): An animated classic that follows the journey of a young lion as he learns the responsibilities of leadership.
The Shawshank Redemption (1994): A film that tells the story of a prison inmate who forms an unlikely bond with his fellow inmates and finds hope through education.
The Great Gilly Hopkins (2015): A foster child struggles to fit in at her new school but is helped by her caring teacher.
School Ties (1992): A Jewish student earns a scholarship to a prestigious prep school and must navigate anti-Semitism and classism.
Sister Act 2: Back in the Habit (1993): A former lounge singer becomes a music teacher at a struggling Catholic school and helps her students find their passion for music.
The Absent-Minded Professor (1961): A science professor creates a gravity-defying substance that gets him into all sorts of trouble.
These 35 teacher films offer unique perspectives on the student-teacher relationship and the challenges that come with it. From inspiring stories of teachers who go above and beyond to help their students succeed, to tales of redemption and personal growth, these films are sure to entertain and inspire both teachers and students alike. Whether you're looking for a heartwarming drama, a thought-provoking documentary, or a lighthearted comedy, there's a teacher film out there for everyone.